What Effendy Does
it was time to establish our own brand

What Effendy Does
a brand that reflects craftsmanship and provides a complete experience

When it comes to developing a new product idea, starting in the right place is crucial. At Telesto, our first step is to understand the experiences and needs of the consumers or users of the product.
After years of creating and developing products and services for others, Telesto decided it was time to establish our own brand. Our goal was to create a brand that reflects craftsmanship and provides a complete experience, accompanied by a compelling story.
As coffee enthusiasts with a deep understanding of Turkish and Dutch coffee history, we focused on offering exclusive coffees and related artisanal products. We wanted to bring products to the market that have a story worth telling, and that's how Effendy was born!
The brand name 'Effendi' or 'Effendy' originates from Medieval Greek and signifies a noble title meaning 'master' or 'artisan,' particularly within the Ottoman Empire and the Caucasus. Effendy products are meticulously crafted using traditional methods.
Telesto, which prides itself on creating immersive experiences, has gone the extra mile in producing experiential materials, including thoughtfully designed packaging and labels. These in-house developed on- and offline promotional tools contribute to the overall experience.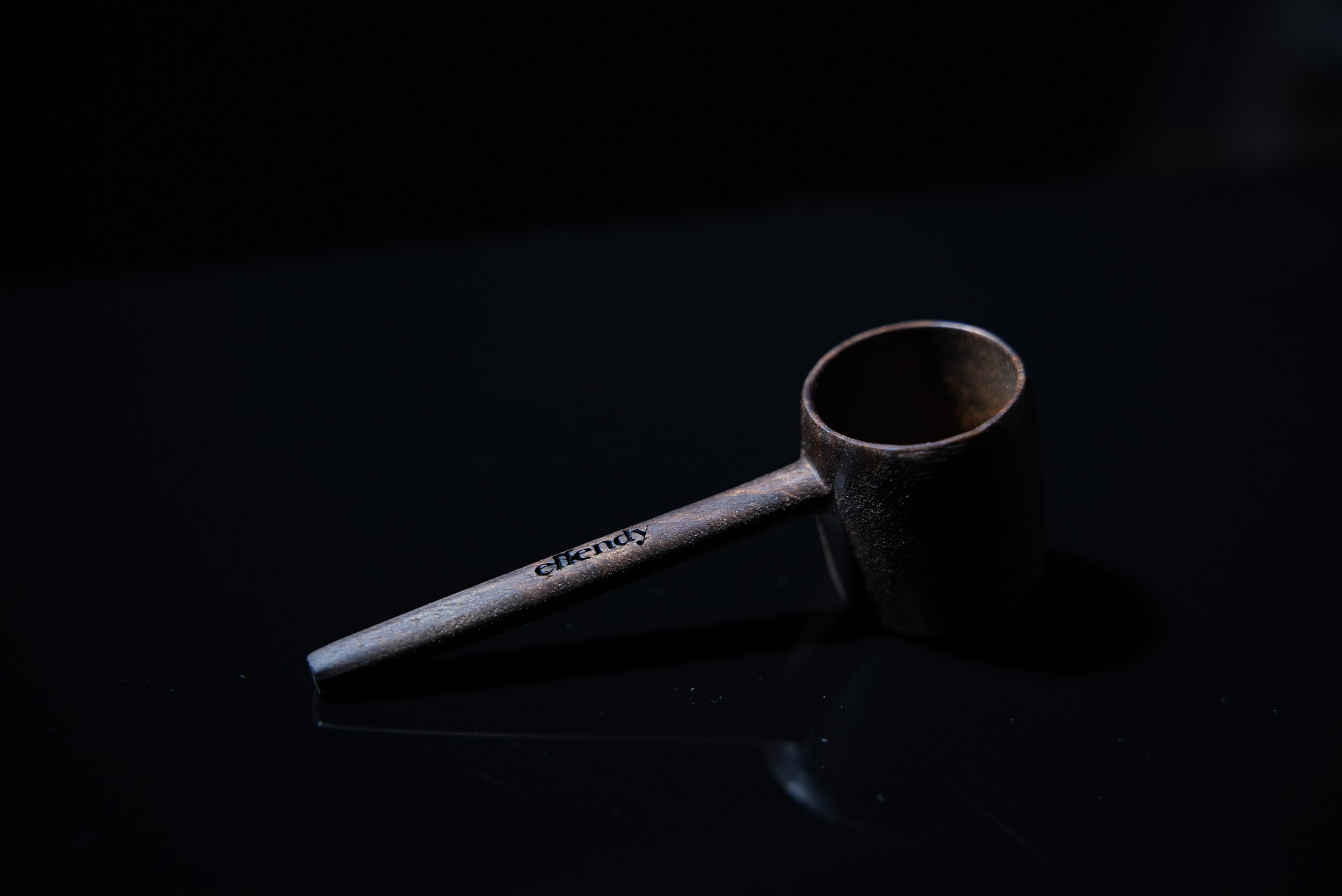 What Effendy Does
friends and partners makes the dream work

Tropa Café Roasters
In partnership with Tropa Café, Roasters from The Hague, we offer an exceptional coffee selection.
With their passion for fresh preparation and transparent presentation in the hospitality industry, they discovered that coffee beans from the latest harvest yield remarkable flavor. Our coffee is roasted slowly and meticulously, resulting in a delightful, creamy, and rich taste without any unwanted bitterness.
Effendy will launch with a curated collection of exceptional coffees, including high-grade Pannama Geisha, Blue Mountain, and two refined Yemeni coffees.

Redakt
We are currently working alongside Redakt and other collaborators to develop a one-of-a-kind website, Effendy.com. This website serves as a unique product in its own right. In conjunction with the Redakt CMS, we are constructing a system that seamlessly integrates with our omnichannel service providers, GS1 datasource, and other relevant platforms.
The main objective of this initiative is to present our flagship product to other entities and support them in streamlining their entire chain of operations. This includes aspects such as branding and implementing effective multi-channel strategies, ultimately empowering them to successfully expand their own brands.
Turkish Effendy from Safranbolu, Turkey
In addition to our exquisite coffee, Effendy presents a range of coffee-related products, such as roasters, grinders, tableware, and delectable treats. Currently, we exclusively offer Turkish delicacies, with chocolates and other delights to follow.
Our Turkish delicacies are crafted with the utmost care, using 100% natural ingredients and prepared according to traditional Ottoman methods in Safranbolu, the birthplace of these treats.

Launch
coffee beans are sizzling in the roaster, delights are being meticulously packed, and an army of passionate coders is feverishly writing lines of cutting-edge code

The brand is set to be launched in the autumn of 2023, but before that, there will be a soft launch this summer.
During this soft launch, we will focus on conducting fact-finding sales online, primarily through platforms like Amazon. Our partners and us will also be actively seeking distributors worldwide and engaging in various product testing and tuning activities.
Telesto is dedicated to perfecting the brand experience, and so far, the feedback we have received has been incredibly positive.