What Effendy Does
aims to promote understanding, tolerance and friendship
What Effendy Does
expanding its global reach to over 100 million users annually
Fanack.com is a comprehensive online platform that offers detailed political, economic, and cultural analyses of 21 countries in the Middle East and North Africa region.
It places a strong emphasis on engaging Arabic-speaking youth and provides content in both Arabic and English. The platform continuously updates its country dossiers with articles covering the latest developments in the region.
Established in 2010, the Fanack Foundation, a Dutch not-for-profit organization, along with the Fanack company, aims to promote understanding, tolerance, and friendship among nations and peoples, regardless of their religious affiliations, race, or ethnicity. It adheres to international law and the principles of the Universal Declaration of Human Rights.
Fanack is committed to providing balanced and informed analysis about the Middle East and North Africa region. Its website presents extensive information on history, politics, economics, social issues, and culture across the 21 countries in the region.
Fanack's Chronicle platform offers over 5,000 in-depth articles written by experts, with a strong commitment to the Arab world. The platform targets a broad audience, particularly young people, and provides detailed country profiles that encompass history, population, economy, political situation, and cultural life. The content is fact-checked to ensure accuracy and impartiality.
With a current reach of over 20 million users annually, Fanack is actively working towards expanding its global reach to over 100 million users annually.

What Effendy Does
we play a pivotal role in all aspects of the organisation

Since 2012, Fanack has been an esteemed client, embarking on an extraordinary journey of growth and success with us. Initially, our collaboration centered around providing strategic guidance and solutions. However, as our partnership evolved, Fanack entrusted us with the technical development of their WordPress platform, making us the sole driving force behind its advancement.
We have taken on the responsibility of all branding-related development initiatives, including software development and optimization, crafting a cohesive brand identity, designing captivating visuals, and creating impactful messaging that resonates with their target audience.
Beyond branding, our role extends to offering valuable strategic advice to the Fanack Editorial Board and Management. Our expertise plays a pivotal role in shaping the overall direction and vision of Fanack, ensuring alignment with their organizational goals. We provide insights on content strategy, audience engagement, and market positioning, enabling Fanack to stay ahead in the ever-evolving digital landscape.
But our contributions do not stop there. We have also implemented advanced SEO techniques and digital tools to optimize Fanack's online presence. By leveraging effective keyword research, on-page optimization, and other SEO strategies, we have significantly enhanced Fanack's visibility in search engines, driving organic traffic and fostering greater audience engagement.
Together with Fanack, we have redefined what it means to stand out in the digital realm. Our partnership is built on continuous innovation, pushing boundaries to captivate their audience and achieve remarkable success.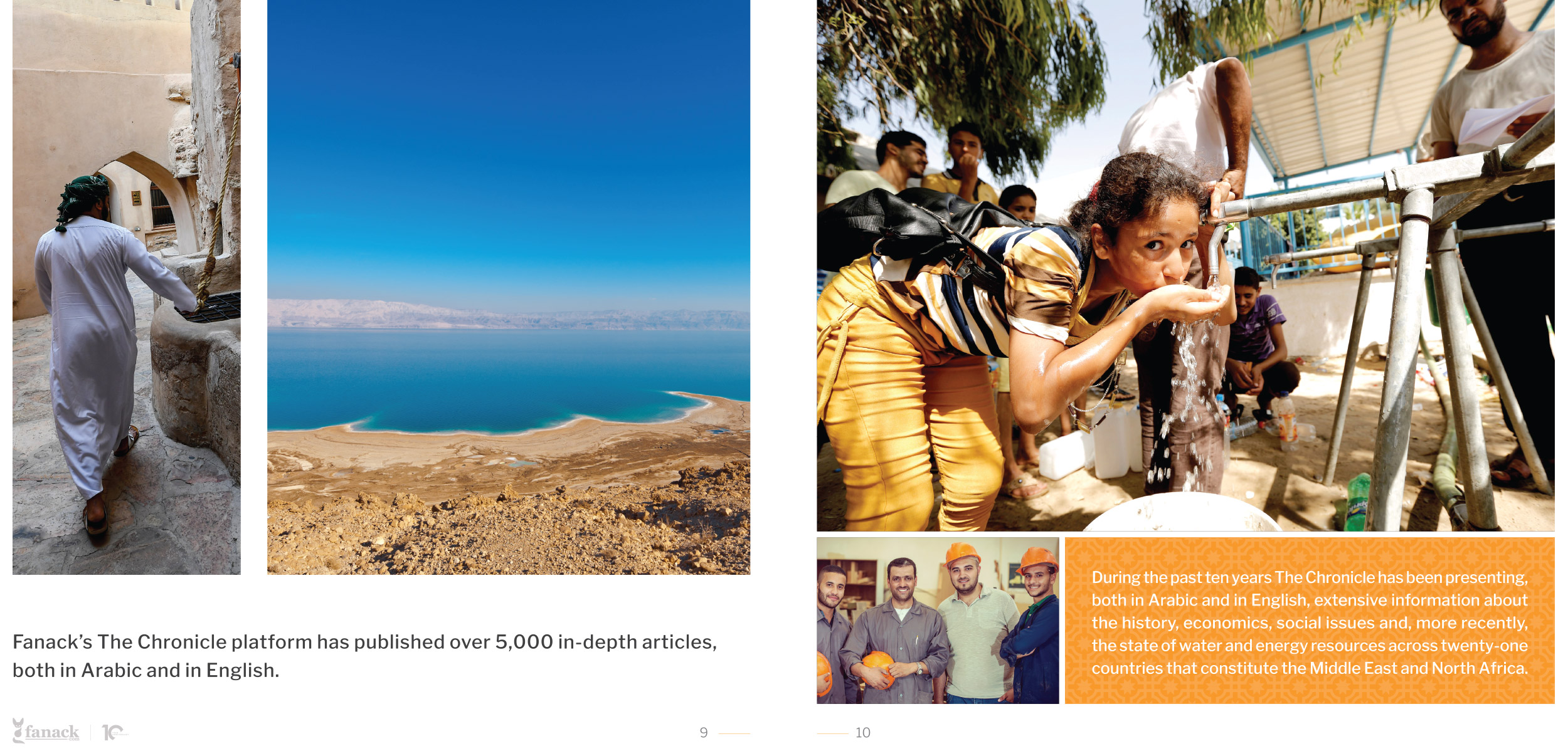 Launch
a competitive advantage in branding and strategic development

With our collaboration, Fanack benefits from a comprehensive approach to branding and strategic development. Telesto's involvement ensures a consistent and compelling brand experience across all touchpoints, reinforcing Fanack's position as a trusted source of information in the Middle East and North Africa.
Telesto takes great pride in the partnership with Fanack, working closely with the Editorial Board and Management to build a strong brand presence and provide invaluable strategic guidance. Together, we continue to shape the future of Fanack, delivering valuable insights to audiences across the Middle East and North Africa.